FEATURE ALBUM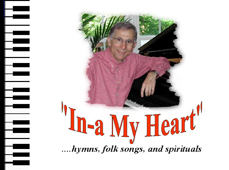 Problems with Download?
…an eclectic approach to Christian music
Note from A Joyful Noise:
Welcome to the new and updated Joyful Noise website. In the past, numerous requests for audio files and sheet music have been unfulfilled due to the logistics of sending the requested materials. This new site now offers you the opportunity to download MP3, midi, and sheet music pdf files of your choice. A Paypal account is required to place orders and receive links to file downloads. Our site does not accept credit cards. Click on this link to open a Paypal account and view download instructions. The costs for downloads are considerably lower than most music sites but will allow partial recovery of the costs of maintaining this website. This website is a non-profit music ministry and any excess remuneration received will be donated to Christian mission projects. We are working on new compositions and arrangements which will be added to the site as completed. Thank you for your interest and may God bless you.
I would like to thank all former members of "Joyful Noise", a contemporary Christian choral group with whom I collaborated for over twenty years.
Audio sample: "Just a Little Talk with Jesus"� 1937, 1965 Renewal, and Arr.�1974 by Stamps-Baxter Music Co. Used by permission
Wildlife Photography: http://www.pbase.com/lejun
This website offers you the opportunity to view God's magnificent wonders of nature